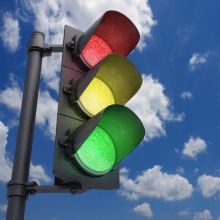 Round table meeting on SUSTAINABLE URBAN MOBILITY PLANNING IN UKRAINIAN CITIES: PARTNERSHIP OF PUBLIC AUTHORITIES AND CIVIL SOCIETY will take place on November 11-12 in Vinnytsya city.
The idea and the organization of the round table is at the Agency for sustainable development of Carpathian Region FORZA, with co-organizers: Vinnytsya City Development Institute and Vinnytsya City Council.
The round table on sustainable urban mobility planning is aimed at demonstration and explanation, motivation and inspiration of public authorities and community partnership towards gradual changes in transport systems in cities of Ukraine, using European tools and success stories of Ukrainian cities and communities.
The program of the meeting includes presentation of Sustainable Urban Mobility Planning (Eltisplus SUMP) Guidelines in Ukrainian language, information about phases, elements and activities of SUMP process, introduction of best practices of sustainable urban mobility and its elements from Ukrainian cities: Kyiv, Lviv, Ternopil, Zhytomyr, Ivano-Frankivsk, overview of Vinnytsya examples of sustainable transport. Besides, participants will exchange information and experiences, generate ideas and plan the next steps.
Round table is financially supported by Heinrich Böll Foundation.