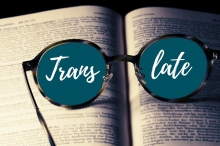 INVITATION FOR BIDS
Open Date: June 25, 2020
Questions Deadline: July 5, 2020
Closing Deadline: July 10, 2020
Point of Contact: Lesya Loyko (admin@forza.org.ua)

Background
FORZA is a nonprofit, nonpartisan, non-government organization promoting sustainable forest management in Ukraine.
FORZA collaborates with United States Forest Service International Programs in implementing the Wildland Fire project in Ukraine.
Within the above-stated project, USFS IP holds a variety of workshops, office and field trainings, conferences, study tours, on-line and face-to-face meetings, other events for the professionals of State Emergency Services of Ukraine, State Agency of Ukraine on Exclusion Zone Management and State Agency of Forest Resources of Ukraine. In these cases, not all the participants and the trainers know a common language, and, therefore, professional simultaneous or consecutive English-Ukrainian-English interpretation is required. Besides, thematic information and documentation in English or Ukrainian must be translated into relevant language promptly and on short notice.
FORZA is accepting offers from independent translators and/or translating agencies to provide simultaneous and consecutive interpretation and/or written translation on an as-needed basis in order to conduct smooth programming and operations.
Period of Performance:
July 15, 2020 – December 31, 2020, with the option to extend for another year.

Technical Bid
The winning Bidder(s) shall provide:
1. Professional simultaneous and consecutive interpretation services (English to Ukrainian,
Ukrainian to English) during workshops, office and field trainings, conferences, study tours, on-line and face-to-face meetings, other events that will be hold throughout Ukraine, including Chernobyl Exclusion Zone and possibly during study tours to USA (after the COVID-19 situation improves).
Services shall be provided on an as-needed basis, including in certain cases outside normal working hours and during weekends.
FORZA may require more than one interpreter to travel and support each event.
2. Professional written translation of documents and technical texts services (English to Ukrainian,
Ukrainian to English)
The topics for the simultaneous and consecutive interpretation and written translation will include but will not be limited to wildfire, forestry, emergency, military, and similar terminology; therefore, the bidders should have proven experience in interpreting and translating texts in these sectors.
The Bidder shall specify the amount of time required as advanced notice before translation services can be confirmed.
Price information should be presented as a firm-fixed Unit Price for each of the deliverables identified below and in the format of the table below.
Pricing must be valid for the period of performance after the due date for proposal submission. The proposed Unit Price should be fixed and inclusive of all costs to perform, including taxes and duties. If there are any additional fees not reflected in the table below, such pricing must be fully described in the bid. Adjustments to the pricing might be discussed if needed at the time of an extension (in case that takes place).
Bids must be submitted in Ukrainian Hryvna; payments under any resulting contract will be made in UAH by wire transfer.
Contractors will be paid only upon completion of service.
When travel is required FORZA covers travel, hotel and subsistence costs within Ukraine based on FORZA's policies and in accordance with the USG standards for US travel.
The Bidders shall provide their price quotations (excluding VAT that cannot be paid) in the following format:

Type of
interpretation
Daily rate (8 work hours, per 1 interpreter), UAH
Half-day rate (4 work hours, per 1 interpreter), UAH
Hourly rate, face-to-face (per 1 interpreter), UAH

Hourly rate, on-line, (per 1 interpreter), UAH

Extra rate for providing services outside normal working hours/ weekend, if any, UAH
Simultaneous
Consecutive
For 1860 symbols with spaces
Written translation, UAH
Express/urgent written translation, UAH
Editing cost, UAH


FORZA reserves the rights:
to choose two different Bidders for oral interpretation and written translation services
to use services of the second-best evaluated Bidder in case more interpreters/translators are needed and/or the winning Bidder is not able to provide services when needed.
Formatting Requirements and Attachments:
1. Bid/proposal/application/quote must be presented as a menu of services from which FORZA may choose and which will not exceed 5 pages (not including cover page).
2. Individual Bidders shall submit their CVs, translation agencies – CVs of their employed translators, as well as a copy (-ies) of diploma/certificates that confirm their qualification as a translator/interpreter (between Ukrainian and English).
3. Bidders shall submit at least 3 references to support their relevant experience and successful past performance in providing translation/interpretation services within the last 12 months in the topics mention above.
4. Bidders shall submit registration documents proving that they are registered as legal bodies or individual entrepreneurs and taxpayers in Ukraine.
4. Proposals must indicate if they are able to provide translation and interpretation.
5. Proposals must specify in which cities/regions of Ukraine the Bidder is able to perform the scope of work and whether the Bidder is able to perform the services in the USA/ has a valid USA visa.
Terms and Conditions:
1. By submitting a bid, Bidder agrees to comply with all terms, conditions, and provisions included in the solicitation and agreement to the services identified above and will specifically identify any disagreement with or exceptions to the terms, conditions, and provisions.
2. FORZA may reject any or all bids if such is within FORZA's interest.
3. The Bidder's initial bid should contain the Bidder's best offer.
4. FORZA reserves the right to make multiple awards or partial awards if, after considering administrative burden, it is in FORZA's best interest to do so.
5. Discussions with Bidders following the receipt of a bid do not constitute a rejection or counteroffer by FORZA.
6. FORZA will hold all submissions as confidential and shall not be disclosed to third parties. FORZA reserves the right to share bids internally, across divisions, for the purposes of evaluating the bids.
7. If FORZA continues to require the translation/interpretation services and the price remains reasonable and within market norms, resulting contract may be renewed for another year with 30 days' notice to the Contractor. The Bidder must mention any price increase for the renewal year in the initial bid.
8. Bidders confirm that the prices in the bid/proposal/application/quote have been arrived at independently, without any consultation, communication, or agreement with any other bidder or competitor for the purpose of restricting competition.
9. Bidders agree to disclose as part of the bid submission:
a. Any close, familial, or financial relationships with FORZA staff. For example, the Bidder must disclose if a bidder's relative conducts volunteer or paid training for FORZA.
b. Any family or financial relationship with other bidders submitting bids. For example, if the Bidder's father owns a company that is submitting another bid, the Bidder must state this.
c. Any other action that might be interpreted as a percieved conflict of interest.

Evaluation and Award Process:
1. FORZA may contact any Bidder for clarification or additional information, but Bidders are advised that FORZA intends to evaluate the offers based on the written bids and reserves the right to make decisions based solely on the information provided with the initial bids. FORZA may, but is not obligated, to conduct additional negotiations with the most highly-rated Bidders prior to award of a contract and may, at its sole discretion, elect to issue contracts to one or more Bidders.
2. Mathematical errors will be corrected in the following manner: If there were a discrepancy between the numbers written out in words and the amounts in numbers, then the amount expressed in words will prevail. If the Bidder does not accept the correction, the offer will be rejected.
3. FORZA may determine that a bid is unacceptable if the prices proposed are materially unbalanced between line items or sub-line items. Unbalanced pricing exists when, despite an acceptable total evaluated price, the price of one or more contract line items is significantly overstated or understated as indicated by the application of cost or price analysis techniques.
4. FORZA will conduct a source selection based as follows:
FORZA intends to make an award to the responsible Bidder based on the following evaluation factors:
a) Technical evaluation, including technical capabilities and personnel qualifications – 25%
b) Past performance and experience, including reference check – 20%
c) Check of practical skills in the process of an interview with the shortlisted bidders- 30%
d) Price – 25%
FORZA intends to evaluate bids following these factors and make an award to the responsible Bidder whose proposal provides the best value to FORZA.
5. If a cost realism analysis is performed, cost realism may be considered in evaluating performance or price.
6. The Bidder must realize that interpretation in the field may include a lot of walking in difficult terrain with a change of altitude and requires good physical condition.
Submission Instructions:
Bids must be submitted via email to Lesya Loyko at (admin@forza.org.ua) with the subject line "Wildfire project Translation Bid" by the deadline listed above.
Issuance of this invitation for bids does not constitute an award commitment on the part of FORZA, nor does it commit FORZA to pay for costs incurred in the preparation and submission of a quotation.