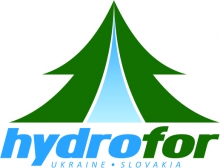 Invitation to the HYDROFOR event in Ukraine

Dear colleagues,
We would like to take this opportunity to inform you that the HYDROFOR project partners in Ukraine plan to conduct Field workshop for forest management authorities within the "HYDROFOR: Systems of optimal forest management for enhancing the hydrological role of forests in preventing the floods in Bodrog river catchment" project.
Title: Hydrological role of forests and ways if its strengthening
Duration: July 7-8, 2015 from 10:00 to 17:00 (UA time)
Place: Transcarpathian Forest and Hunting Administration, Uzhhorod and Uzh river watershed (field part)
Target audience: foresters, forest owners, representatives of forest administrations, national parks, environmental organisations, water management, forestry universities, inventory specialists from Ukraine and Slovakia
The event is aimed at:
informing the target audience about the project results and proposed measures to improve the forest management practices in order to prevent the floods. Mediating and supporting dialog and information exchange between the foresters of two countries
field demonstration of relations between forest management and flood risk
Topics to be covered:
Presentation of the Hydrofor project results
Strengthening the hydrological role of forests as important task of nowadays
Impact of forest transport network on hydrological function of forest areas
Visit to the Project demonstration plot HYDROFOR- Perechyn.
Visit to the old growth forest of Beech and Douglas fir. Discussion of Forest types and Forest management practices suitable for decreasing of flood risk
Visit to multifunctional system of private ponds that serve for flood protection of enterprise
The above topics and identified problems will be discussed by participants.
Please inform us about your decision in advance to enable us to organise your visit.
The overnight, food and in country travel costs will of the participants be covered out of HYDROFOR budget costs.
Program of the event:
JOINT FIELD WORKSHOP
for foresters, forest planners, specialists of water management and nature protection
from cross-border area of Ukraine and Slovakia

HYDROLOGICAL ROLE OF FORESTS AND WAYS OF ITS STRENGTHENING
PROGRAM
Uzhhorod, Perechyn, forests areas Perechyn district
July 7-8, 2015

Time
Topic of presentation/discussion
Speaker/Moderator
July 7, 2015, Transcarpathian Forest and Hunting Administration (TFHA), Uzhhorod, Sobranetska str., 156
9:00-9:30
Registration of participants, coffee
All participants
9:30-9:50
Welcome

Mykhaylo Lypchey, Head of TFHA
Lesya Loyko, FORZA NGO Head
9:50-10:00
Introduction of participants
All participants
10:00-10:15
Aims, tasks and results of HYDROFOR project: Systems of optimal forest management for enhancing the hydrological role of forests in preventing the floods in Bodrog river catchment
Lesya Loyko
10:15-10:45
Hydrological role of forests in the Uzh river watershed
Vasyl Parpan, Doctor of Science, Professor, Director of Ukrainian research institution of Mountain Forestry
10:45-11:15
The risks of floods – important to consider in forest management practices
Yuriy Derbal, sustainable forest management expert of FORZA NGO
11:15-11:30
Coffee break
11:30-12:00
Strengthening the hydrological functions of forest areas by improving the forest infrastructure
Volodymyr Korzhov, PhD, First Deputy director of Ukrainian research institution of Mountain Forestry
12:00-12:15
Questions and answers
All participants
12:15-12:45
Video about the causes of flooding and dehydration as a result of climate change and adaptation measures
All participants
12:45-13:30
Transfer of participants to the lunch
All participants, minivan
13:30-14:30
Lunch in Turyanska Dolyna cafe
July 7, 2015, Perechyn, State enterprise «Perechyn forest management»
14:30-15:00
Transfer to the artificial water reservoirs of Štefan Vaľo
All participants
15:00-15:45
Presentation of the multifunctional system of artificial reservoirs and activities towards the improvement of water regime of the enterprise and flood protection
Štefan Vaľo, owner of woodprocessing enterprise «Samver», activist for improvement of the hydrological situation
15:45-16:15
Transfer to the Babayovo forest area
All participants
16:15-17:45
Excursion on the demonstration plot «HYDROFOR-Perechyn»: old growth beech forests, re-cultivation of skidding trail, the new forest road - simple engineering constructions
Yuriy Urban, forester
Vasyl Parpan
Volodymyr Korzhov
17:45-18:30
Coffee break in the forest
18:30-19:00
Transfer to Uzhhorod
All participants
19:00-19:30
Check in hotel «Uzhhorod» http://www.hoteluzhgorod.com
19:30-21:00
City walk and dinner
All participants
July 8, 2015, Perechyn district, State enterprise «Perechyn forest management»
7:30-8:30
Breakfast in the hotel
8:30-9:15
Transfer to Turya Remeta village – Turya Remeta forestry to the plot of Douglas fir (Pseudotsuga taxifolia)
All participants
9:15-10:45
Excursion on the forest seed plot– genetic reserve of Douglas fir (Pseudotsuga taxifolia), information about the plot
Yuriy Meshko, forester
Yuriy Derbal
10:45-11:15
Transfer to Poroshkovo village – Poroshkovo forestry to the plot Fir ( Abies Alba)
11:15-11:45
Coffee break in the forest
11:45-12:15
Excursion to the forest seed plot of Fir ( Abies Alba) – forest management activities, discussion of the formation of mixed unevenaged forests
Mykhaylo Korol, forester
Yuriy Derbal
12:15-12:45
Transfer to Voevodyno forest area
All participants
12:45-13:45
System of water regulation at the family resort Voevodyno (river drops and embankment protection on streams, trout ponds, artificial lake, drainage channels, etc.)
Yuriy Meshko, forester
Representative of Voevodyno
14:00-15:30
Lunch in Voevodyno
15:30-16:00
Summary of the workshop
Lesya Loyko, all
16:00
Departure of participants